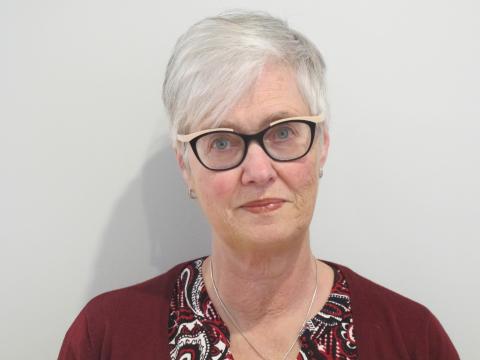 Margaret Steffler is a Professor in the Department of English Literature at Trent University where her main area of research and teaching is Canadian literature, specifically Canadian women's writing, life writing, Mennonite/s writing, and girlhood studies. She is the editor of P.K. Page's Mexican Journal (Porcupine's Quill 2015) and Metamorphosis: Selected Children's Literature by P.K. Page  (Porcupine's Quill 2020). Her publications include articles and chapters on the work of Page, Miriam Toews, Sylvia Fraser, Carol Shields, Alice Munro, Rudy Wiebe, Al Purdy, Catharine Parr Traill, W.O. Mitchell, Susan Frances Harrison, and David Bergen. An avid reader of L.M. Montgomery since childhood, Margaret included a discussion of Anne of Green Gables and Emily of New Moon in her 1987 Ph.D. dissertation, The Romantic Child in Selected Canadian Fiction. She has continued to publish on Montgomery's work, with a particular emphasis on the journals and the Leaskdale years. 
Which Montgomery place, either fictional or  site, is the best?
Leaskdale Manse (so much happened there and the LMMSO is an inspiration).
Where is the most interesting place you've been while reading L.M. Montgomery? 
Looking out over the rolling hills on the Mambilla Plateau in Northern Nigeria.
Who is the most underrated character?
Mr. Harrison in Anne of Avonlea (As a younger reader I did not notice or enjoy him, but as an adult reader I see so much more in him).
Which work would you most like to see adapted and what medium would you like to see it adapted to? 
Emily of New Moon: The Ballet (the Wind Woman offers so many possibilities!)
What was Montgomery's greatest accomplishment? 
Her journals are her greatest accomplishment. They reveal the amazing depth and complexity of her life as a woman and a writer. For me, the life recorded in those journals is an intimate and powerful gift.