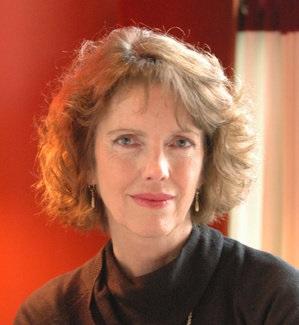 Jane Urquhart, honorary patron of the
Journal of L.M. Montgomery Studies
, is an acclaimed Canadian author and long-time, devoted reader of Montgomery. Urquhart has written seven award-winning novels, notably
The Stone Carvers
and
The Whirlpool
, four books of poetry (including
False Shuffles
and
Some Other Garden
), and a collection of short fiction. Urquhart is the recipient of many awards, such as the Governor General's Award and the International Dublin Literary Award. She was the first Canadian to win France's Prix du Meilleur Livre Etranger (Best Foreign Book) and became an Officer of the Order of Canada in 2005. For the short biography series, 
Extraordinary Canadians
, Urquhart wrote the entry on L.M. Montgomery and has also contributed an afterward for Montgomery's novel
Emily Climbs
(New Canadian Library, 2009). Urquhart was a keynote speaker at the L.M. Montgomery Institute's 2016 biennial conference sharing her reflections on Montgomery as an author and literary influence. In an interview with the LMMI, featuring Urquhart as a keynote speaker, she said her favourite Montgomery novel is
Rilla of Ingleside
because "the character development is exceptional in this novel" and "the intimate look at a Canadian home during the First World War is truly extraordinary" (read the whole interview
here
). Due to her own extraordinary writing and her championing of Montgomery, an earlier Canadian woman writer, we are deeply honoured to have Jane Urquhart as our honorary patron. 
What does being the Journal's Honorary Patron mean to you?

It is a great privilege to be asked to be the honorary patron for the Journal of Montgomery Studies. Not only do I feel gratified by this, but the reader I have been through all the stages of my life — the 9 year old reading with a flashlight under the covers after lights out, the teenager identifying with the frustrations of Montgomery's young women, and the adult reader coming back to Montgomery's works and finding great wisdom in the parts of the books that were not as available to the younger person I had been — all of these former selves are gratified. I am also happy to know that the journal will provide scholars with a further avenue to explore Montgomery's writing.
Why do you think Montgomery's work still resonates with readers, especially readers who are also writers, in the twenty-first century?
Almost all of Montgomery's main characters, most of whom we come to know as young women, are creative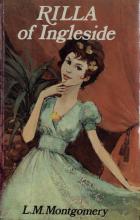 thinkers. Emily, of the
New Moon
series, was a self-acknowledged creative person, one who was eager to practise her writing vocation. But those who do not formally enter the creative professions (Anne, Rilla, Jane, Pat,) are nevertheless characters who think and respond creatively. They receive sensory information from the world and, like artists, they use that information in surprisingly original ways.

There is no formula for becoming a creative thinker: in fact, creative thinking is the very opposite of formulaic thinking. Trying to control creative thought in any way usually causes the thought itself to run away and hide. 
What would you like to see the Journal contribute to understandings of L.M. Montgomery?
Through careful, scholarly examination of the collected works, the Journal presents an opportunity to address the many misconceptions that are still being held concerning Montgomery books; that they were all written for children, for example, or that they do not deserve to be included among the "serious" literary titles of the twentieth century. 
It is my hope that subjects such as Montgomery as a social historian, Montgomery as a political thinker, or Montgomery as a writer of experimental fiction will be explored, along with many other points of view.
What do you envision for Montgomery's legacy for the next 50 years?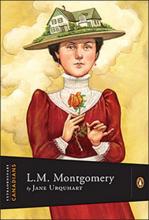 I feel that in the next fifty years there will be a much overdue re-examination of our world, and our various histories, from a woman's perspective. Montgomery's work, and the story of her own personal life and literary career, have a great deal to contribute in this regard. The work speaks to the courage of young women making their way through a world where opportunities were thin on the ground, and being taken seriously was hard to come by. While progress has been made since Montgomery's death, we still have a long way to go. Her life story — less hopeful than the narratives contained in her life-enhancing novels — also has a great deal to teach us about the inequity experienced by women I the arts, and the struggles confronted by women who try to balance a domestic and a working life. 
What is your favourite moment or scene in a Montgomery novel?
This is a very difficult question to answer. Still, what immediately, and perhaps arbitrarily comes to mind, are some of the old ancestral stories referenced in the Emily books, tales that are almost mythical in nature. I recall with great pleasure "The Book of Yesterday" chapter from Emily of New Moon, in which Cousin Jimmy takes Emily on a tour of the graveyard where many Murrays from previous generations are buried. In particular I am thinking of the "Here I Stay" story of seasick Mary Shipley Murray whose strong will not only explains the family's presence in Prince Edward Island, but also foreshadows a long line of intelligent and strong women to come. Moreover, these ancestral stories point to an increasingly common and ongoing theme in Canadian life and letters: that of migration.