Much of Montgomery scholarship that examines "vision" does so from the perspective of what in the author's surroundings or imagination inspired her to render characters and objects within domestic interiors and landscapes so vividly and evocatively. This interest is reflected in the abstracts received for the LMMI's 14th biennial conference. For example, Allison Hudson (Dublin City University) planned to explore how the sensory qualities of everyday material objects inspired Montgomery and became significant images within her fictional world. Contiguous with this interest in Montgomery's visual imagination are the kinds of inspiration that Montgomery's visual renderings evoke.
Rather than how nature inspired Montgomery, Jessica Brown (University of Limerick), in her video posted on the Forum, focuses on how the "affective rendering of nature teaches readers to see nature with new eyes, eyes for Avonlea, which transform attentive observation into a mode of response that recognizes how entwined and generative elements of nature are." Nowhere is this more apparent perhaps than in the travel literature that Montgomery's books have inspired. The abstract that Louise Campbell and Susan Graham (University of Prince Edward Island) submitted argues that the "powerful visuals to describe the land of Anne" in material promoting PEI as a tourism destination "often echo the author's own language."
Whether in PEI or Ontario, Montgomery sites have attracted and connected visually to visitors through dramatizations of the author's life. For his conference talk, Adam-Michael James (PEI writer), lyricist for the musical drama The Nine Lives of L.M. Montgomery, planned on discussing how video screens enabled the production to stage Maud "against scenes from her beloved outdoor vistas" as well as interactions with eight of her heroines. Gwen Layton (Lucy Maud Montgomery Society of Ontario) planned to develop if and how the one-woman play Maud of Leaskdale aligns with "Montgomery's vision of her life" while the author resided in this small Ontario town, "part of a larger conversation among heritage, cultural, and tourism professionals from PEI and Ontario about presenting iconic Canadian material in visually meaningful ways."
This larger conversation extends to other ways in which Montgomery and her writings have been adapted on stage and in film. The CBC/Netflix series Anne with an E inspired some strong responses, whether due to representation or cancellation. (See Lesley Clement's essay on the Forum on Visual Culture.) A number of papers planned on discussing this and other adaptations in various contexts: for examples, Kotaro Nakagaki (Senshu University), girl culture and coming-of-age narratives; Kristie Collins (Reitaku University), representation of female singleness; Tuva Haglund (Uppsala University), social recognition and fan fiction; and Emily Mohabir (independent scholar), the creation of "imaginative space" between exterior and interior lives. Another approach that promises a meaningful conversation is that of Emily Van Duyne (Stockton University), whose abstract argues that there is "a direct line of influence between Montgomery's character Emily Starr and the character Eleven from the Netflix series Stranger Things," both of whom are "able to 'see' into the past and the future."
Early adaptations beginning with the 1919 silent film Anne of Green Gables have always interested Montgomery scholars. Those planning on attending the 2020 conference were looking forward to Marah Gubar's (Massachusetts Institute of Technology) keynote address. In both an interview, which Holly Pike (Grenfell Campus, Memorial University) conducted last winter, and a joint video presentation with her research assistant, Funing Yang, Dr. Gubar discusses her ongoing research and how "as Anne moves from page to stage (and screen), she gets more Teflon-Kid-ish"; that is, unlike a "culty figure" like Little Orphan Annie, Anne, albeit sweet and appealing, is not "miraculously tough, impervious to negative experiences" that leave her unscathed. The problem with "narratives that feature Teflon Kids," she continues, "is that they encourage adults to indulge in the fantasy that we can embrace a sentimental vision of the child as lovable and precious while simultaneously refusing any civic, ethical, or economic responsibilities that might naturally be expected to go along with it." Gubar believes that there are indicators of trauma in Anne's behaviour, such as her propensity for chattiness, narcissistic moments, and extreme reaction to Gilbert's bullying. Yet, she concludes …
"Seeing yourself as lovable when no one else regards you that way is a quietly defiant act of radical self-care."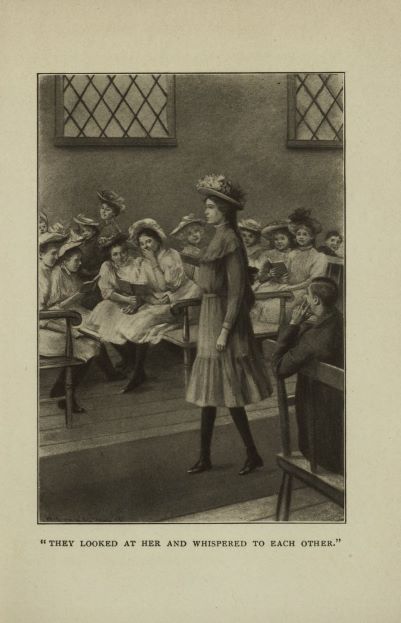 Next Week: Community
Reminder: We are accepting content for the Forum until 31 December 2020.
Banner image of PEI waves. Anne Victoria Photography, 2018.