October that year gathered up all the spilled sunshine of the summer and clad herself in it as a garment."

--The Golden Road, Chapter 28
What's New This Season?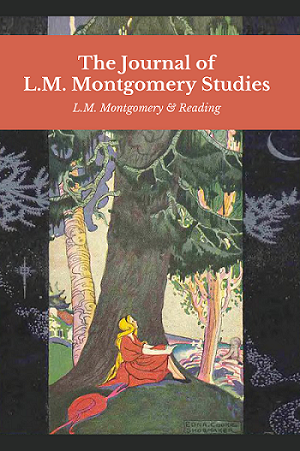 New Publications
Montgomery & Mental Health
Montgomery & Vision
Montgomery & Reading
News: Mentoring Mondays
Mentoring Mondays were short articles, published on the JLMMS's news platform from early January to the end of June, 2021. Every other week, mentors, experts in their field, provided advice on a range of topics.
In Progress & Ongoing
L.M. Montgomery: Vistas Collection
L.M. Montgomery & Re-vision Collection, 2022
Online: in progress
Print: in progress
International Notes on L.M. Montgomery, 2022-23
Online: forthcoming
L.M. Montgomery & Mental Health Collection, 2021
Print: in progress
L.M. Montgomery & Vision Collection, 2020
Print: in progess
L.M. Montgomery & Reading Collection, 2018